Dunham Forest Trophy Winners 2019
Nelson Golf Club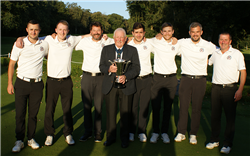 The Dunham Forest Trophy is the top Inter Club match-play competition in a busy Alliance programme featuring the club professional and their six top amateurs in the teams of which there were nearly 100 in the original entry – the biggest of its kind in the country.

Dunham Forest Golf and Country Club host the finals day each year which sees the last four teams play morning semi-finals with the winners progressing through to an afternoon final.

After a win against Stand Golf Club in the Semi Final, The Nelson Golf Club team went on to beat Denton Golf Club, seeing Nelson win the coveted trophy for the first time in their long history.

Team Members: Steve Duerden, Adam Fothergill, Adrian Lingard, Craig Waddington, Nick Uttley, Curtis Clarkin and Niall Ormerod (Professional).

2019 England Call Up
Lydia Cryer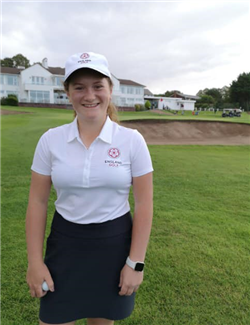 A big congratulations to Nelson Golf Club member Lydia Cryer who made her England Debut this year.

Due to excellent form and strong results which included a third place finish at the Royal Birkdale Putter, and further top ten finishes at the Pleasington Putter and Royal Birkdale Ladies Scratch Trophy Lydia was selected to compete in the upcoming matches against Switzerland and Ireland.

In those matches Lydia went onto win four and halve one. Best of luck and have another great season in 2020
ELGA Harold Ryden Trophy Winner 2019
Craig Waddington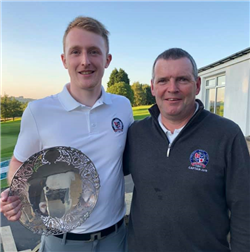 The Harold Ryden Trophy is the most prestigious trophy to win on the East Lancashire Golf Association Calendar whereby this year 42 golfers teed it up over 36 holes to qualify for the top eight match play positions.

Congratulations to Craig Waddington who went on to win the event beating Blackburn's Anthony Harwood in the Final 7&6.

The top eight also saw fellow Nelson Golf Club members Nick Uttley and Curtis Clarkin compete, with Nick entering as lead qualifier.


MacKenzie Medallion Tournament
2019 Winners - Nelson Golf Club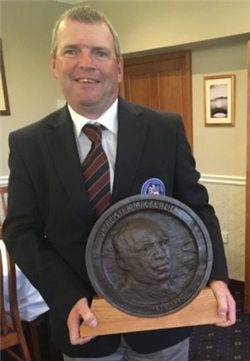 The MacKenzie Medallion Tournament is hosted each year by a member club of the Alistair MacKenzie society of Great Britain and Ireland. Each participating Club selects three of its members to represent it in an individual Stableford Competition.

This year the Tournament was held at Nelson Golf Club to which the selected Nelson team comprising of David Whitaker (Captain), Lynne Grandfield (Lady Captain) and Anthony Maudsley went on to win on home soil.

A special well done to David Whitaker who returned the best individual score on the day.
Lancashire Lady Derby Trophy 2019
Runner Up - Michelle Pickup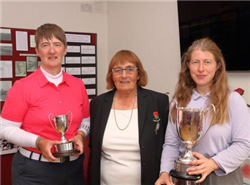 Well done to Nelson Golf Club member Michelle Pickup who finished runner up in the Lancashire Golf Lady Derby Finals.

Qualifying took place at Leyland Golf Club on the 12th August, with the top 32 qualifiers competing in match play over the 4th & 5th of September.

Michelle won all four of her knockout matches before just getting narrowly beat in the final, giving away three shots.