Head Golf Professional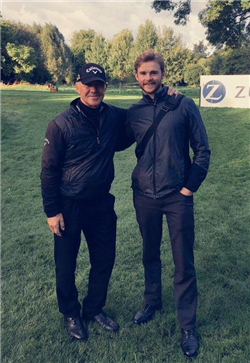 Our Head PGA Professional Niall Ormerod turned professional in 2012 and since then has completed his PGA degree, graduating in 2016.


He is a winner of several local amateur and professional events, including the Sue Wright trophy in 2013.

Having previously worked at Nelson Golf Club, Burnley Golf Club, Rossendale Driving Range & Lee Valley Driving Range as an assistant professional/Head PGA Professional he has a wealth of experience and passion for the golf industry.

Niall is a TGI Partner, he took over the duties as Head Professional in July 2018 and since then has set up accounts and is a stockist for: Titleist, Callaway, Srixon, Footjoy, Glenmuir, Sunderland, Skechers, Powakaddy, Masters & Northern Golf. Offering clubs, bags, apparel, shoes, accessories, grips, balls and more. He and his team strive to meet the demands of every golfer's needs, if there isn't a brand or item available in the shop, they have access to every major brand and will get anything you need as fast as possible. Custom fitting equipment is available to those wanting to find the perfect golf clubs for their game to optimise performance.

Niall has 6 years' experience coaching golfers, from beginners to advanced players. He coaches regular junior & ladies' classes at the golf club and is on hand for individual tuition to all our golf clubs' members & guests. All his lessons are bespoke to the individual and include video analysis & the option of launch monitor technology.

From March 2019 we will have two Powakaddy FW5S GPS rental trolleys available for hire and four 3-wheel push trolleys. These can be pre-booked on request. We offer the service of any club repair required, including re shafts and the adjustment of a clubs' loft & lie.





Golf Coaching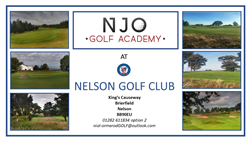 1 x 30 Minute Lesson - £20.00
6 x 30 Minute Lesson - £99.00
12 x 30 Minute Lesson - £169.00

All lessons are bespoke to the individual & include video analysis, launch monitor data (On Request) and a video sent by email to track progress.

Junior Coaching Free for 2019 every Friday evening 4:30 - 5:30 pm covers all golf's fundamentals; Putting | Chipping | Pitching | Bunker Play | Driving | Iron Play

Ladies beginner classes will be starting from June Wednesday evenings 6:00 - 7:00 pm.